ABOUT
Kotze Law (formerly Suffolk-Law) is a boutique legal practice located in the picturesque suburb of Bicton in Perth, Western Australia. We offer high quality advice and represent a diverse range of individual and corporate clients. Our team of lawyers specialise in areas of Commercial, Construction, Family and Immigration Law.
We are of the very few legal practices that represent clients in the Business and Investor migration streams that can assist with the complex legal requirements for migrating to Australia via these pathways. In a complete end-to-end service, we specialise in solutions for business persons and investors that wish to migrate to Australia under the business skills, investor or business talent pathways.
JANNIE KOTZE
Jannie has more than 30 years of experience in Law and Business. Jannie is a Barrister & Solicitor in Australia, and a commended Advocate and businessman in South Africa.
In a flourishing practise as an Advocate, Jannie acted for major PLC entities such as Absa Bank, Santam Insurance Company, Nashua, MTN Mobile Networks, etc. His legal experience is commended with corporate and business practice, particularly in company structuring, business principles, corporate governance and turn around strategies.
In recent years, Jannie has focused his attentions on Immigration Law by representing various complex immigration matters. Additionally, Jannie is a Registered Australian Migration Agent and one of the very few lawyers able to navigate the intricate requirements for applicants within the Business and Investor Visa pathways.
EDUCATION & ADMISSIONS
Baccalaureus Iuris (B.Iuris)
Baccalaureus Legum (LLB)
Post Graduate Diploma in Commercial and Resources Law
Financial Advice Intermediaries Exams Re 1 And Re 2 (South Africa)
Solicitor and Barrister (Supreme Court of WA)
Registered Migration Agent # 1910212 (Migration Agents Registration Authority)
Advocate (High Court of South Africa)
General Council of the Bar of South Africa
KEY EXPERIENCE
Immigration Law
AAT representation
Drafting & negotiating legal documents for a range of international and local clients
Commercial Law, including: contracts; corporate governance and implementation; mergers & acquisitions; shareholders agreements; securities; and trusts
Family Law, including: Family Court representation; property settlements; financial agreements; wills & succession
Preparation of pleadings, consultations, pretrial aspects and conducting trials in: cession; trusts; surety; torts; corporations; industrial matters; insurance; property; family; insolvency; spoliation; and contract law
Advice to businesses and entrepreneurs in formulating strategies, considering the environment, work out options and secure the correct partner for their business
Profit and revenue growth structures
Assistance on opportunities for improvements and efficiency, configuring companies from small to large turnovers
Sales, marketing and brand building strategies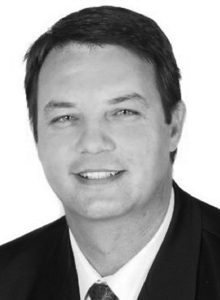 CALLIE LOUW
Louw has more than 17 years of experience in business, commercial and family law, and acts as a non-practicing consultant to our solicitors and barristers. Callie is a successful and experienced director and business owner within both the legal and real estate industries.
Further to the above, Callie is commended for his practice and experience in construction law, advising in various building disputes and SAT matters.
EDUCATION & ADMISSIONS
Baccalaureus Legum (LLB)
Post Graduate Diploma in Commercial Law, Tax And Industrial Law
Post Graduate Diploma in Taxation Law
Post Graduate Diploma in Industrial Law
Certificate IV in Construction
Lawyer (non-practising) (NSW)
Attorney  (High Court of South Africa)
KEY EXPERIENCE
Insolvency
Estate planning
Acquisitions and mergers
Commercial law
Contract law
Family law
Property law
Construction law
Building Disputes
KAREN KOTZE
Karen is a registered Australian Migration Agent and an Attorney of the High Court of South Africa. Karen has over 30 years' experience in law and has worked as a State, Senior and a Deputy State Attorney. She headed the litigation department for a large private law firm whereby she managed the firm's litigation matters.
After graduating as a Migration Agent, Karen joined KPMG where she gained extensive experience in advising and assisting individual and corporate clients with Australian migration matters including companies operating in the Oil & Gas, Mining and Construction industries. In 2013 Karen left KPMG to establish her own Migration Agency, Suffolk-Visa.
As of June 2020, Suffolk-Visa merged with Suffolk-Law to become one powerhouse legal practice.
EDUCATION & ADMISSIONS
Baccalaureus Legum Civilium (BLC)
Baccalaureus Legum (LLB)
Graduate Certificate in Australian Migration Law Practice
Attorney (High Court of South Africa)
Registered Migration Agent # 1277169 (Migration Agents Registration Authority)
KEY SPECIALITIES
Temporary Skill Shortage visas (Subclass 482)
Employer Sponsored visas (Subclass 186, 187 & 494)
General and Independent Skilled Migration visas (Subclass 189, 190 & 491)
Business visas (Subclass 132, 188 & 888)
Investor visas (Subclass 188 & 888)
Parent visas (Subclass 143, 173, 884 & 864)
Partner visas (Subclass 309, 100, 801 & 820)
Prospective Marriage visas (Subclass 300)
Child visas (Subclass 101 & 802)
Resident Return visas (Subclass 155 & 157)
Remaining Relative visas (Subclass 115 & 835)
Student & Training visas (Subclass 407 & 500)
Short Stay Specialist visas (Subclass 400)
Visitor visas (Subclass 600 & 601)
---
51 Waddell Road, Bicton WA 6157 | info@kotzelaw.com.au | info@suffolk-law.com.au | (+61) 0861 461 826
Barristers & Solicitors (Supreme Court of WA)
Registered Migration Agents MARN 1278993 | 1910212
Advocates & Attorneys (High Court of SA) | General Council to the Bar of SA

.

Copyright © Kotze Law Pty Ltd. All rights reserved. Reproduction of content may give rise to civil liability claims.

.